Server View
In the Servers View, you can see the list of servers. Each row has several columns displaying primary information related to a server. This includes the Host Name, Domain, Tags, OS details, Scan details, Metrics, Disk information, etc.
By default, a few columns are selected to display on the server view. You have the option to select or deselect from the drop-down and the table columns will be re-populated in the view.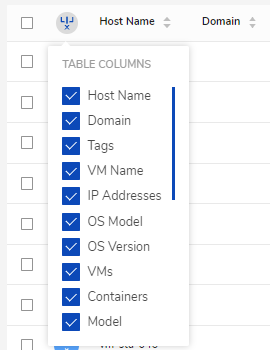 You have the same table column drop-down option for all the tabs including Service, Applications, and Found Applications.
Service View
In the Servers view, you can see the list of servers. Similar to Server View, there you have options to select and deselect the table columns that are in the view, including Service Name, Tags, Label, Metrics, App and Server Count, Review Status, and Importance.

Sorting Table Columns
The Tables in each view can be sorted based on any table column.

In order to sort data based on a specific column, click the name of the column at the top of the table once. A single click sorts it in ascending and the second click sorts it in descending and the third click gets it back to its normal order.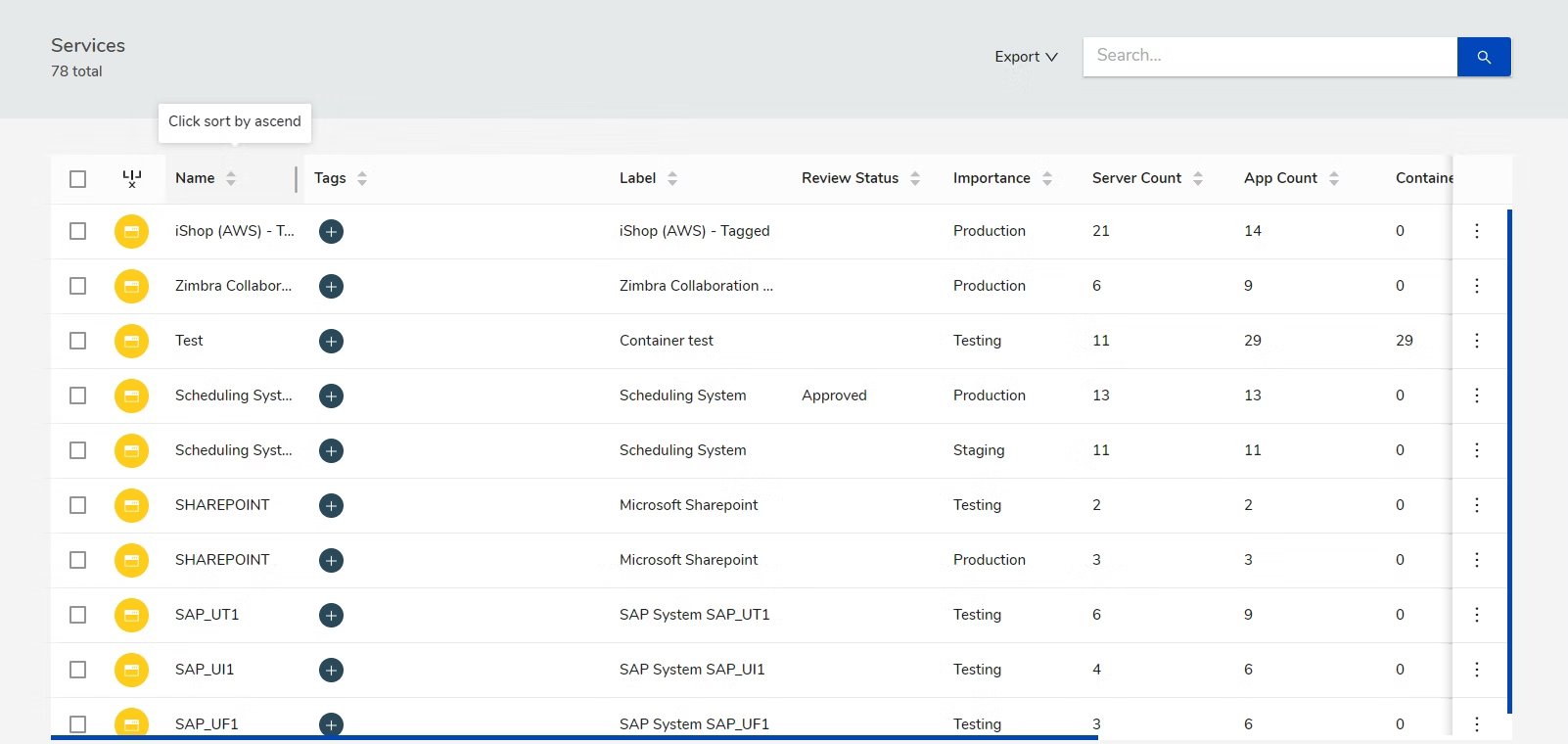 Export
You have the option to export any of the IT Explorer data, including the Services, Servers, Found Applications, and Applications.

In order to export, go to the specific data and click on the export button in the top right corner

There are three options. You can export as an Excel, CSV, or do custom export to export specific columns as shown in the image.