How to Update the Scan Engine
To update an Appliance navigate to Settings > Appliances.
Each row corresponds to an installed Appliance.
Note that the version column details the version of the Appliance's Scan Engine component.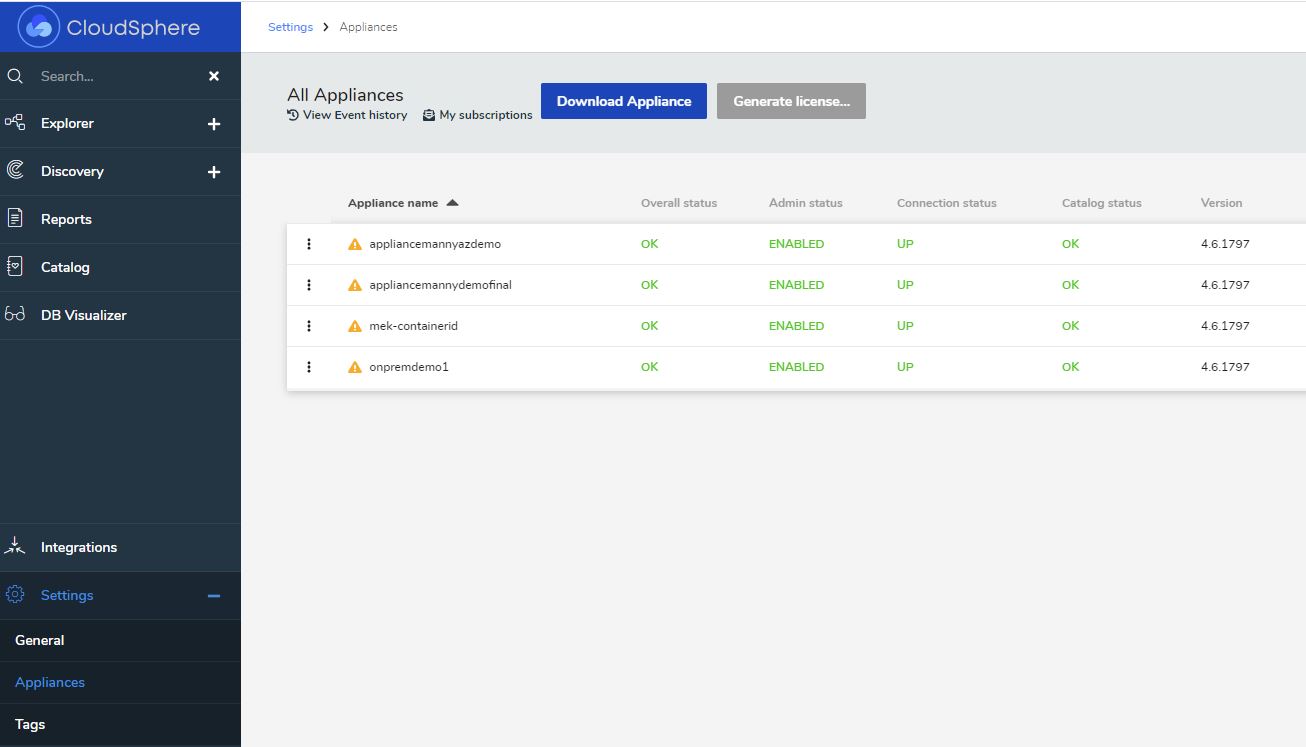 If an update is available for an appliance a warning icon is displayed to the left of the appliance name.

If an Appliance has an update available while "ENABLED" and it's "Connection status" is "UP" then an "Update" option will be present in the ellipsis menu on the left of the row.