Once you have done the pre-planning and are ready to move further to configuring the scan jobs, you will get a welcome email from CloudSphere. The welcome email will provide all the required details for you to log into the CAM Portal Web UI.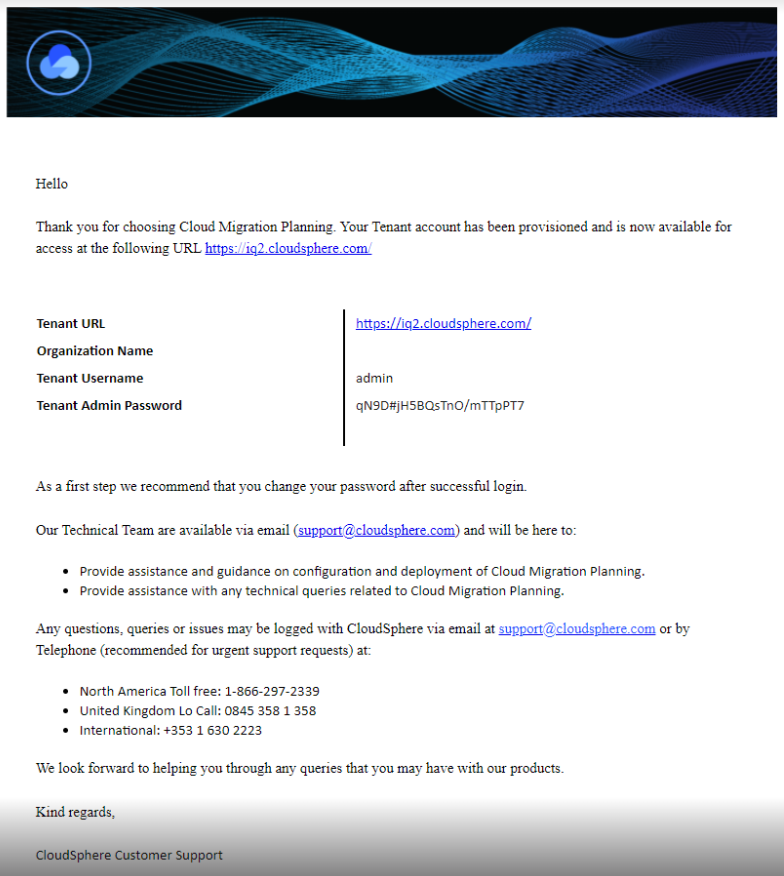 CAM Portal Web UI provides the functionality to configure scanning scopes, set up the key-chains (access credentials), and run the scan jobs.
To login to the CloudSphere SaaS portal, open the 'Tenant URL' in a web browser and enter the 'Organization' name, 'Username' and 'Password'.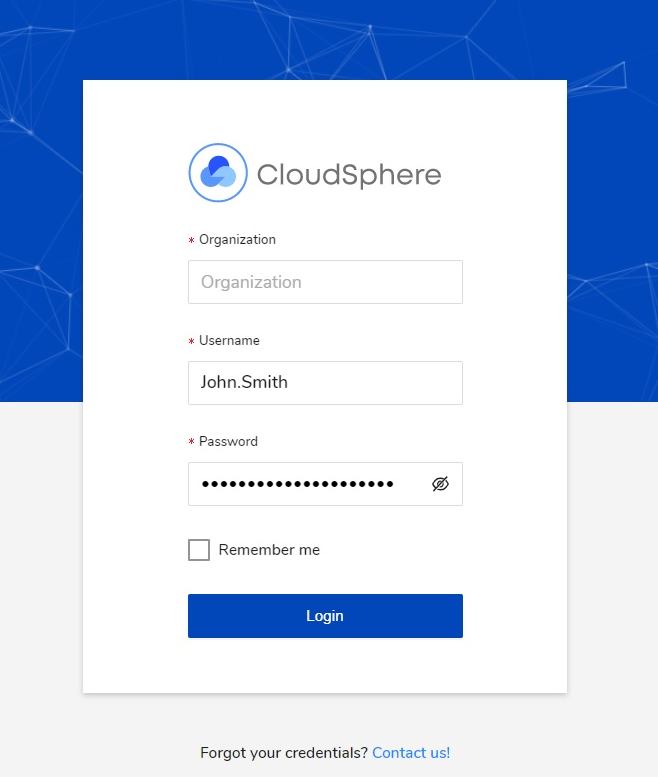 Once you log in to the portal you can proceed further to download and deploy Virtual Appliance(s)