CloudSphere is a software-as-a-service (SaaS) solution for discovering and assessing your IT landscape. CloudSphere automates the asset discovery and collection of IT data within your IT environments. You can analyze collected data to learn about your infrastructure, devices, and apps. From there, you can make intelligent decisions and facilitate digital transformation, IT optimization, and security optimization objectives.
CloudSphere Architectural Components
The CloudSphere solution has two main components, the CloudSphere Management Console and the Virtual Appliance.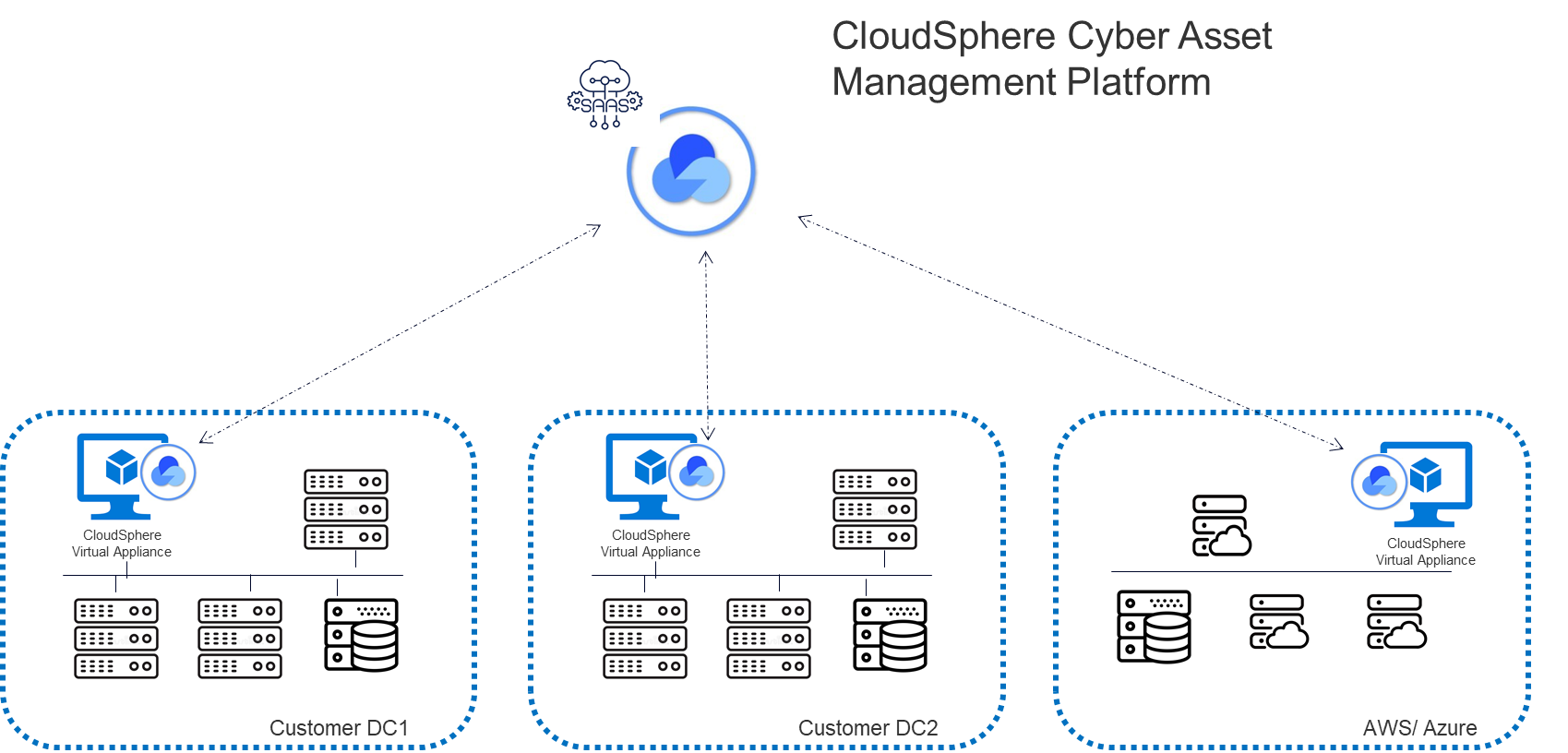 Component Name

Details

Management Console

This is where you'll access the application. You can configure how your data is collected, analyzed, and reported. The CloudSphere CAM Portal has enterprise-grade security and has achieved SOC 2 certification.

Virtual Appliance
CloudSphere virtual appliances are deployed by you within your cloud and on-premise data centers where they will scan

your environments for endpoints. CloudSphere aggregates data on your virtual appliances and securely transfers it to your CloudSphere Management Console.